For 2013 we are in a new venue and a new layout!
Arranged in the Trinity Ballroom like so:
The Islands are arranged: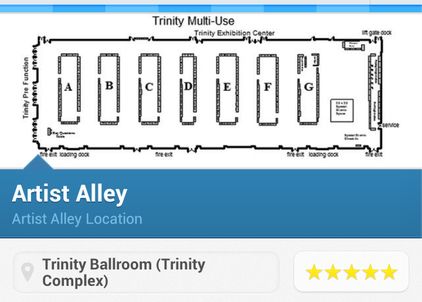 (Thanks Alicechan!)
The maps! Please remember this is a bit fluid, as things ARE SUBJECT TO CHANGE in a new venue! <3
Also, this is pretty awesome, check it out for more visualness!